Residential Class Explosion-proof Emergency Gas Shut-off Valve
Residential Class Explosion-proof Emergency Gas Shut-off Valve
Residential Class Explosion-proof Emergency Gas Shut-off Valve
SWF01-DN15~DN25
This series of products is civilian explosion-proof casting magnetic valve with manual reset for switching on valve, DC pulse-driven for switching off and the self-hold state of switch. Itis a safe emergency shut-off device for gas pipelines in residential buildings. It can be connected with gas leakage alarm system or other intelligent control alarm products to achieve on-site or remotely to shut off gas sources by automatically or manually in emergency SO to ensure safety of gas usage. When harmful and strong vibration occurs, the valve will be automatically switched off. The valve must be switched on by manually, which meets safety management regulations and conform with the characteristics of gas accident handling.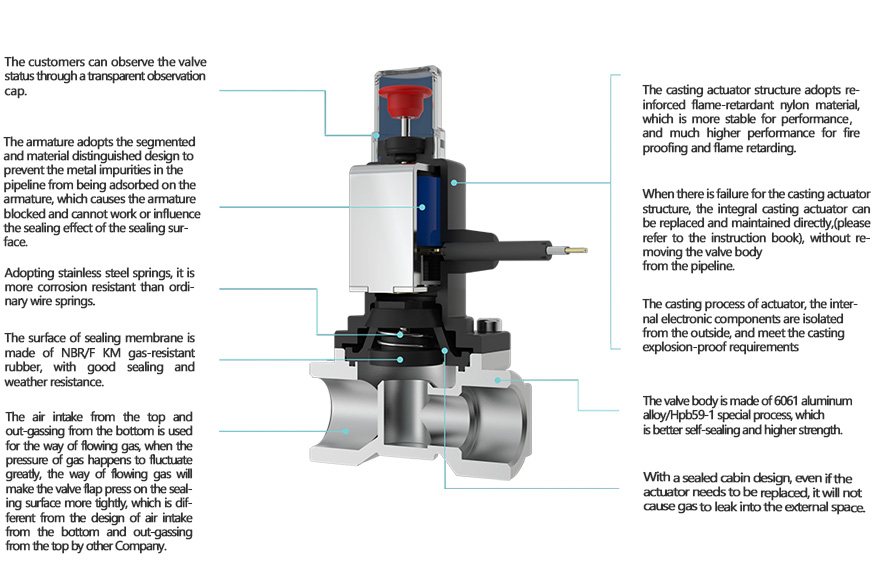 Principle Of Working:
Using the interaction of reliable instantaneous electromagnetic force and permanent magnetic force and spring force, through high-efficiency magnetic circuit design and strict processing technology, it can achieve the function of switching off valve by low-voltage DC pulse-driven, switching on/off valve by manually and self-hold state of switch, so to ensure the reliability of product.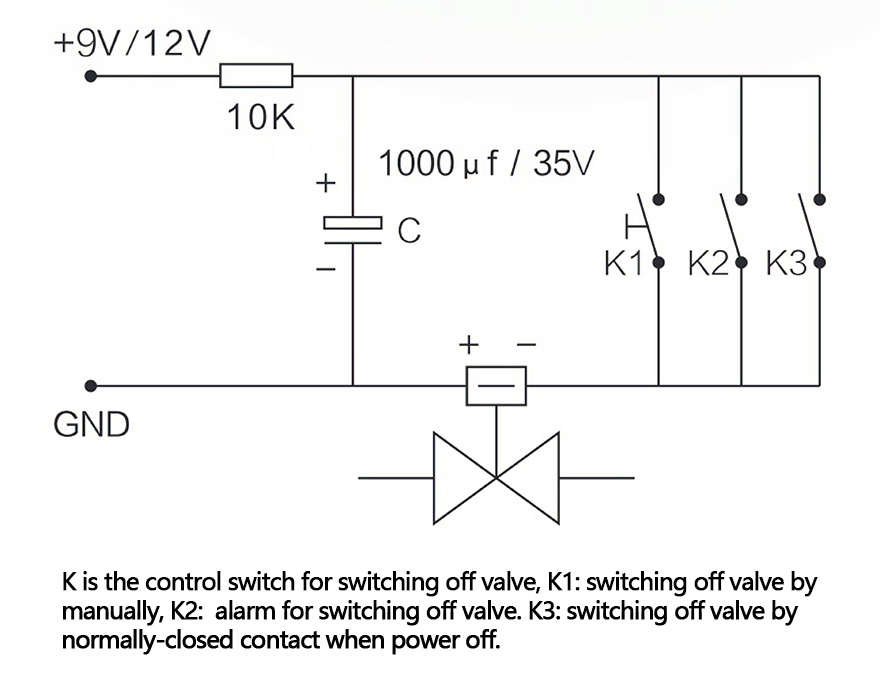 Residential Class Explosion-proof Emergency Gas Shut-off Valve
Parameter Of Products: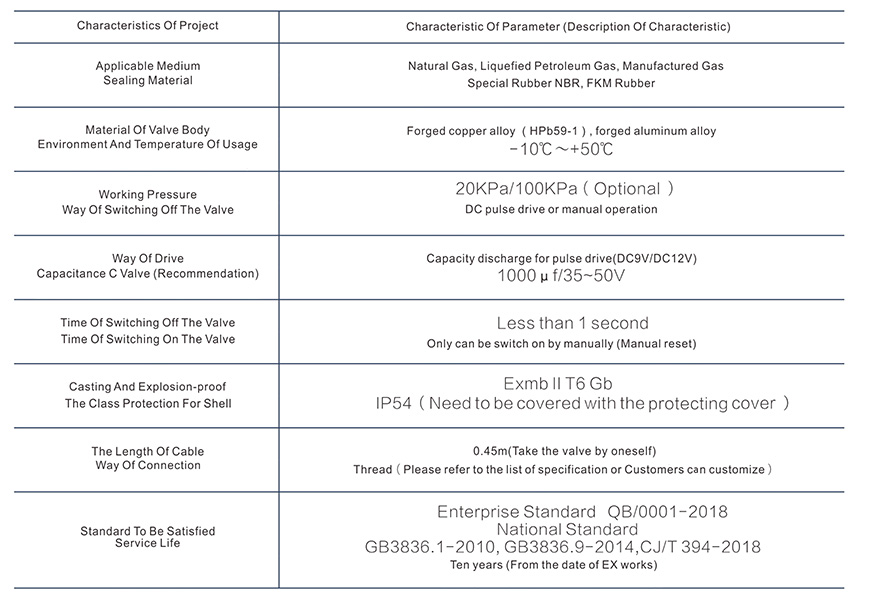 Residential Class SWF01 A Series: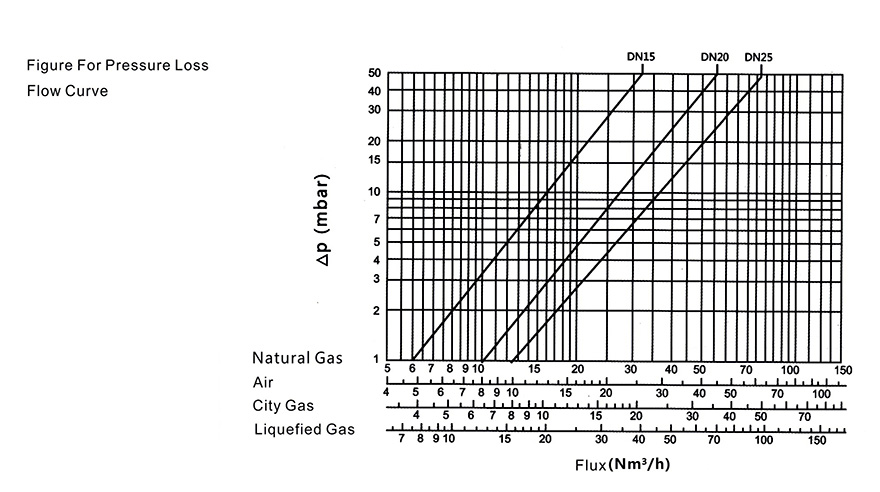 Residential Class SWF01B Series: